last modified

Nov 17, 2015 11:34 AM
Remains of a church on Cabo Verde's Santiago Island, off the West African coast, dates back to late 15th century – when Portugal first colonised the islands that played a central role in the global African slave trade.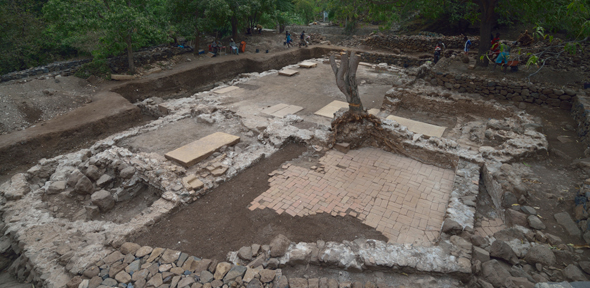 Archaeologists from the University and the Cambridge Archaeological Unit (CAU) have completed the excavation and conservation of the church of Nossa Senhora da Conceição, which dates from around 1470, with a further larger construction dating from 1500.
This church is the oldest formal European colonial building yet discovered in sub-Saharan Africa, say researchers. It was found amongst the ruins of Cidade Velha, the former capital of Cabo Verde, which at its height was the second richest city in the Portuguese empire; a city that channelled slavery for almost 300 years.
The significance of the discovery, a central feature of the Cidade Velha UNESCO World Heritage Site, has been widely acknowledged. Hundreds of people have visited the site since work began, and school groups have frequently been brought out to see the church.
"The hope is that the work will both encourage much-needed cultural tourism, and help the nation build a more nuanced sense of its notable past," said Marie Louise Sørensen, (University of Cambridge).
More details at: http://www.cam.ac.uk/research/news/earliest-church-in-the-tropics-unearthed-in-former-heart-of-atlantic-slave-trade
Posted 16/11/2015